Cool Car Accessories: Elevating Your Ride with Style and Functionality
Introduction
Your car is more than just a mode of transportation; it's an extension of your personality and a canvas for self-expression. Cool car accessories are the perfect way to enhance your vehicle's style, comfort, and functionality while reflecting your unique taste and lifestyle. In this comprehensive guide, we'll explore a wide range of cool car accessories that not only make your car look sleek and stylish but also improve your overall driving experience.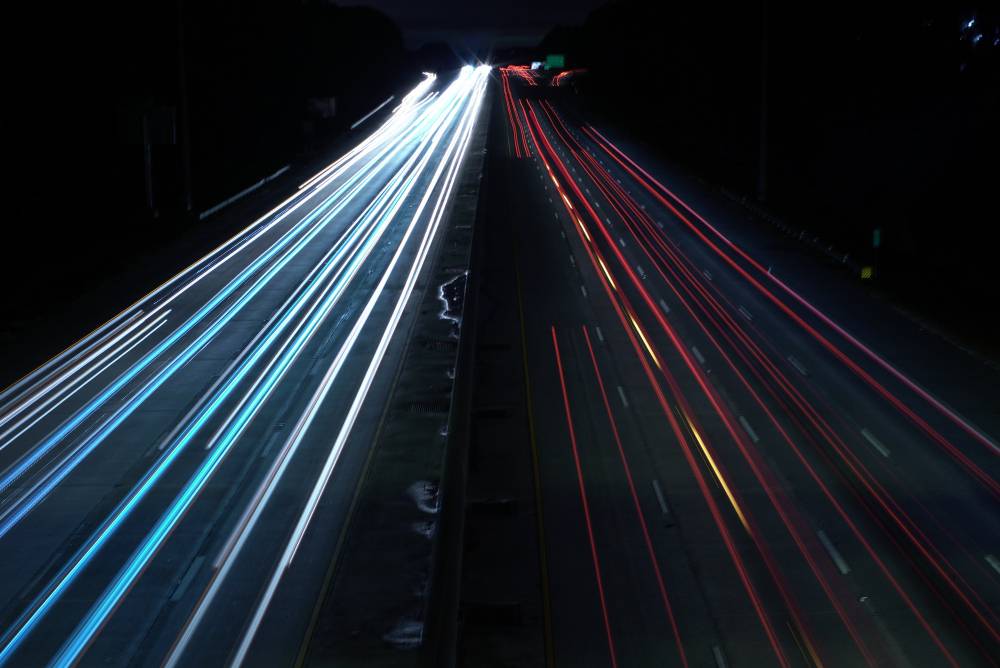 Chapter 1: High-Tech Gadgets
1.1 Dash Cams with Advanced Features
Enhanced Safety: Cool dash cams offer features like collision detection, lane departure warnings, and high-resolution video recording, providing added safety and peace of mind.

Remote Connectivity: Some dash cams allow you to connect to your smartphone, providing live streaming, real-time alerts, and easy access to your recorded footage.
1.2 Smartphone Integration Kits*
Seamless Connectivity: Stay connected while keeping your hands on the wheel with smartphone integration kits that allow for hands-free calling, music streaming, and navigation.

Voice Control: Many kits offer voice control features, enhancing convenience and safety.
Chapter 2: Comfort and Convenience
2.1 Heated and Ventilated Seats*
All-Season Comfort: Enjoy the luxury of heated seats during chilly winters and stay cool in the summer with ventilated seat options.

Easy Installation: Many aftermarket seat covers can be easily installed to upgrade your car's seats.
2.2 Smart Keyless Entry Systems*
Keyless Convenience: Upgrade your car with smart keyless entry systems that allow you to unlock and start your vehicle without taking your key fob out of your pocket.

Anti-Theft Features: These systems often come with advanced anti-theft features for added security.
2.3 Wireless Charging Pads*
Cord-Free Charging: Stay powered up on the go with wireless charging pads that eliminate the hassle of tangled cords.

Universal Compatibility: Look for charging pads that are compatible with a wide range of smartphones and devices.
Chapter 3: Stylish Exterior Accessories
3.1 Sleek LED Headlights and Taillights*
Enhanced Visibility: Upgrade your car's lighting with LED headlights and taillights that provide superior visibility and a modern, stylish look.

Energy Efficiency: LED lights consume less power and have a longer lifespan than traditional halogen bulbs.
3.2 Custom Grilles and Emblems*
Distinctive Appearance: Give your car a unique look with custom grilles and emblems that match your style and preferences.

Materials and Finishes: Choose from a variety of materials and finishes to achieve the desired effect.
Chapter 4: Safety and Security
4.1 Advanced Car Alarms*
Deterrence: Invest in a state-of-the-art car alarm system with features like remote monitoring, GPS tracking, and smartphone alerts to deter thieves.

Remote Control: Many systems allow you to control your car's security remotely.
4.2 Blind Spot Detection Systems*
Enhanced Safety: Reduce the risk of accidents with blind spot detection systems that provide visual or audible warnings when a vehicle is in your blind spot.

Easy Installation: Many aftermarket systems are easy to install and compatible with a wide range of vehicles.
Chapter 5: Functional Interior Accessories
5.1 Cargo Organizers and Trunk Mats*
Clutter Control: Keep your car organized with cargo organizers and trunk mats designed to prevent items from shifting during transit.

Easy Cleaning: Trunk mats make cleaning up spills and messes a breeze.
5.2 Seat Gap Fillers*
No More Lost Items: Seat gap fillers prevent small items from falling between your car seats, reducing distractions while driving.

Custom Fit: Look for fillers that are designed to fit your specific car model.
Chapter 6: Adventure and Travel Accessories
6.1 Roof Racks and Cargo Carriers*
Extra Storage: Roof racks and cargo carriers provide additional space for luggage, sporting equipment, and adventure gear.

Customization: Some carriers can be customized with different attachments to suit your needs.
6.2 Bike Racks and Kayak Mounts*
Outdoor Enthusiasts: Bike racks and kayak mounts allow you to transport your outdoor gear with ease.

Secure Mounting: Look for racks that offer secure and stable mounting options.
Chapter 7: Unique Interior Decor
7.1 Premium Leather Upholstery*
Luxurious Look: Upgrade your car's interior with premium leather upholstery that exudes luxury and sophistication.

Durability: Quality leather is not only stylish but also durable and easy to clean.
7.2 Customizable LED Interior Lighting*
Ambiance Enhancement: Create a cool and personalized atmosphere with customizable LED interior lighting that can change colors and brightness.

Easy Installation: Many kits come with easy-to-install adhesive strips and remote controls.
Chapter 8: Practical Maintenance Accessories
8.1 Car Covers*
Protection: Keep your car safe from the elements with car covers that shield it from sun, rain, snow, and dust.

Custom Fit: Ensure the cover is custom-fit to your specific car model for maximum protection.
8.2 High-Quality Floor Mats*
Cleanliness: Invest in high-quality, custom-fit floor mats that protect your car's interior from dirt, spills, and wear and tear.

Easy Cleaning: Mats with deep grooves are easier to clean and prevent debris from spreading.
Chapter 9: Personalized Touch
9.1 Custom License Plates
Unique Identity: Personalized license plates allow you to create a unique identity for your vehicle with a custom message or combination of letters and numbers.

Expressions of Creativity: Express your creativity or showcase your interests, hobbies, or even your sense of humor through your license plate.

Regional Regulations: Check your local regulations and guidelines for custom license plates, including character limits and allowable content.
9.2 Bespoke Upholstery and Trim Kits
Tailored Luxury: Elevate the interior of your car to new levels of sophistication with bespoke upholstery and trim kits that are custom-designed to your specifications.

Material Choices: Choose from a wide array of premium materials such as leather, suede, Alcantara, or exotic skins to match your preferences.

Artisan Craftsmanship: These kits often involve the skilled craftsmanship of artisans who meticulously handcraft and install the custom elements.
Chapter 10: Cutting-Edge Technology
10.1 Heads-Up Display (HUD)
Futuristic Interface: HUDs project essential driving information onto your windshield, allowing you to keep your eyes on the road while accessing critical data.

Safety Features: Some HUDs offer advanced safety features, such as collision warnings, lane departure alerts, and real-time traffic updates.

Customizable Display: Choose HUDs with customizable displays, including brightness and layout options.
10.2 In-Car Entertainment Systems
Entertainment On-the-Go: Install state-of-the-art in-car entertainment systems that feature large touchscreen displays, high-quality audio, and connectivity options for streaming music and video.

Wireless Connectivity: Many systems come with Bluetooth connectivity, Wi-Fi hotspot capabilities, and smartphone integration for a seamless multimedia experience.

Rear-Seat Entertainment: Consider systems with rear-seat screens and entertainment controls to keep passengers entertained during long journeys.
By delving into these additional chapters, you'll discover a world of customization options and advanced technology that can truly transform your car into a reflection of your personality and a hub of cutting-edge features. Whether you're seeking to add a personalized touch to your vehicle or incorporate the latest advancements in automotive technology, these cool car accessories will take your driving experience to the next level.