Enhance Your Ride: Exploring the World of Good Car Accessories
Introduction
Owning a car isn't just about getting from point A to point B; it's an opportunity to personalize your driving experience and enhance your vehicle's functionality. Good car accessories can transform your ordinary car into a comfortable, convenient, and stylish haven on wheels. In this comprehensive guide, we'll take you through a variety of must-have car accessories that can improve your driving experience, increase safety, and add a touch of luxury to your ride.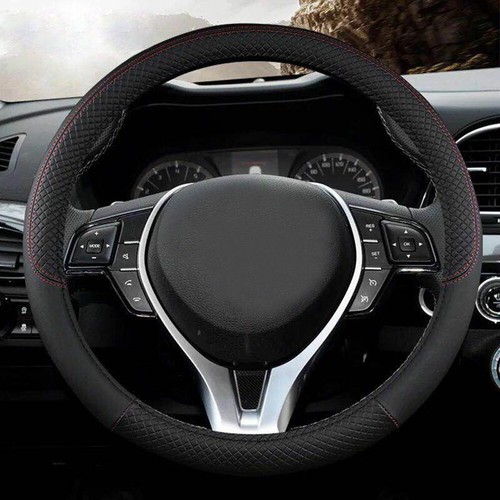 Chapter 1: Seat Covers and Cushions
1.1 Comfort and Style
Customization: Seat covers come in various colors, materials, and designs, allowing you to personalize your car's interior to match your style.

Comfort Enhancement: Premium seat cushions provide additional support and comfort during long drives, reducing fatigue.
1.2 Protection and Maintenance
Preservation: Seat covers can protect your car's original upholstery from spills, stains, and wear and tear.

Easy Cleaning: Most seat covers are easy to remove and clean, making maintenance a breeze.
Chapter 2: Floor Mats and Liners
2.1 All-Weather Protection
Durability: High-quality floor mats and liners are designed to withstand all weather conditions, protecting your car's carpet from dirt, moisture, and debris.

Easy Cleaning: These accessories are easy to clean, ensuring your car's interior remains tidy and fresh.
2.2 Custom Fit*
Tailored Fit: Many floor mats and liners are custom-designed for specific car models, ensuring a perfect fit and coverage.

Non-Slip: Anti-slip features keep the mats in place, preventing accidents caused by shifting mats.
Chapter 3: Dashboard Accessories
3.1 Phone Mounts and Holders
Hands-Free Navigation: Phone mounts allow you to safely navigate using GPS apps while keeping your hands on the wheel.

Entertainment: Attach phone holders for easy access to music and podcasts during your commute.
3.2 Sunshades and Dash Covers
Temperature Control: Sunshades keep your car cooler in hot weather, protecting your dashboard from heat damage.

UV Protection: Sunshades and dash covers also protect your car's interior from harmful UV rays, preserving its longevity.
Chapter 4: Tech and Connectivity
4.1 Bluetooth Car Kits
Hands-Free Calling: Bluetooth car kits enable hands-free calling, reducing distractions and improving safety.

Music Streaming: You can also stream music from your phone through your car's audio system.
4.2 USB Chargers and Adapters
Charging Convenience: USB chargers and adapters ensure that your devices are always charged and ready for use.

Multiple Ports: Many modern chargers feature multiple USB ports, allowing you to charge multiple devices simultaneously.
Chapter 5: Safety and Security
5.1 Dashcams*
Accident Documentation: Dashcams record your journeys, providing evidence in case of accidents or disputes.

Parking Mode: Some dashcams have parking mode, recording any incidents that occur while your car is parked.
5.2 Tire Pressure Monitoring Systems (TPMS)*
Safety Assurance: TPMS monitors your tire pressure, alerting you to any underinflated tires that could lead to accidents or blowouts.

Improved Fuel Efficiency: Properly inflated tires contribute to better fuel efficiency, saving you money in the long run.
Chapter 6: Comfort and Convenience
6.1 Portable Coolers and Warmers
Road Trip Essential: These portable appliances keep your drinks cool or your food warm on long journeys.

Camping Companion: Ideal for camping trips, picnics, and outdoor adventures.
6.2 Trunk Organizers*
Clutter Control: Trunk organizers keep your cargo area neat and tidy, preventing items from rolling around.

Grocery Shopping: They're great for holding groceries securely in place during the ride home.
Chapter 7: Exterior Accessories
7.1 Roof Racks and Cargo Carriers*
Extra Storage: Roof racks and cargo carriers provide additional storage space for luggage, sports equipment, or camping gear.

Aerodynamic Design: Many modern roof racks are designed for minimal wind resistance, reducing fuel consumption.
7.2 Mud Flaps and Splash Guards*
Protection: These accessories prevent mud, debris, and road spray from damaging your car's paint and undercarriage.

Easy Cleaning: Mud flaps and splash guards are easy to clean, helping you maintain your car's appearance.
Chapter 8: Lighting Upgrades
8.1 LED Headlights and Fog Lights*
Visibility: LED headlights and fog lights offer superior illumination, improving visibility during nighttime driving and adverse weather conditions.

Energy Efficiency: LEDs consume less energy, reducing strain on your car's electrical system.
8.2 Interior LED Lighting*
Ambiance: Interior LED lighting adds a touch of luxury, creating a stylish ambiance within your car.

Customization: Many interior LED kits offer various colors and lighting patterns for personalization.
Chapter 9: Entertaining Accessories
9.1 DVD Players and Entertainment Systems*
Family Travel: Rear-seat DVD players and entertainment systems keep passengers entertained during long trips.

Peaceful Rides: Keep kids occupied and reduce the "Are we there yet?" questions.
9.2 Car Wi-Fi Hotspots*
Stay Connected: Car Wi-Fi hotspots provide internet connectivity for passengers, allowing them to browse, stream, and work while on the go.

Road Trip Convenience: Ideal for road trips, car Wi-Fi keeps everyone connected and entertained.
Chapter 10: Luxury and Personalization
10.1 Premium Steering Wheels*
Luxury Upgrade: A premium steering wheel enhances the look and feel of your car's interior.

Better Grip: Some premium steering wheels offer improved grip and control.
10.2 Custom License Plate Frames*
Personal Touch: Custom license plate frames let you add a personal touch to your vehicle.

Durability: Opt for high-quality frames that withstand the elements for years to come.
Conclusion
Good car accessories can elevate your driving experience in ways you may not have imagined. Whether you prioritize comfort, safety, tech-savvy upgrades, or personalization, there's a wide range of accessories available to cater to your needs and preferences. Explore the world of car accessories to create a ride that's not just practical but also enjoyable and uniquely yours.